The Slave Hold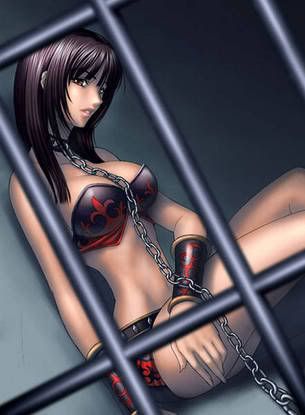 The World has changed. The year? 6020. People have long since lost sight of their values as a result the world fell to corruption, quality became overrated as the rich produced things out of cheaper material and realized too late that they had made a grave mistake.
The world failed to learn from their history and as a result was thrust into a time where people have turned to the use of the sword, machinery is now but a faint memory, no longer used.
Races thought once to only have existed in fairy tales and legends stepped from the shadows and now outnumber humans. Only the rich seem to be able to live prosperously, the rich being the ones who claimed ruler-ship over various areas.
A man stepped forward 20 years ago claiming ruler-ship over people, enslaving people that do not agree with him.
Will you be a slave master? Or will you be a slave? Or will you be one of the few freeholders?
Warning! Adult content People under 18 not allowed
<center>
Slave Hold Slaves
Slave Hold Slave Masters
Slave Hold Slave Freeholders
Slave Hold NPC List
Slave Hold Races
Rules of Slave Hold
Slave Hold Rpg
---
| | |
| --- | --- |
| | Show these comments on your site |