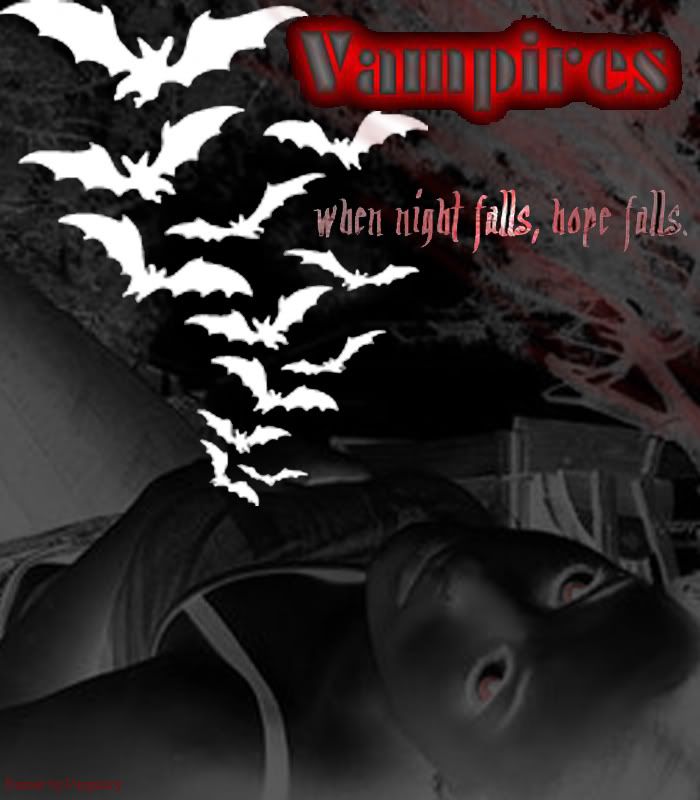 †vampires† members
[

To join add you name on this page

]
†vampires† banners
[

add a banner to your profile

]
MAJOR RULE:
IF YOU CAN NOT SPELL PROPERLY DO NOT ROLE PLAY,
EDIT THEM
IF YOU MAKE MISTAKES!!!
if you do not follow this one rule [
†SYN†
] with be extremely pissed off! and all your comments will be deleted..
[
This is a RP page, If you would like to just chat or chill some of the members go to
]
Asleep by dawn
([
†SYN†
]'s current dying wiki) :(
If you like †vampires† you should definitely check out:
The lord's manor
based on [
NewBlood
]'s house
[
†SYN†
] is the Owner of this page, and she has spent way too many nights, days, and hours a like making this wiki what it is, so please if you don't mind, PLAY BY HER RULES!
All banners, and promotions are by [
†SYN†
].. ask if you want to use them!