Intro...
Well then... first off, my name is Steph. *shakes hand*
It's a pleasure to meet you at last.
I'll tell you a little more bout myself now that we're formally introduced then shall I...
I'm 20 years old, currently living in the UK.
I have 2 jobs, I'm a waitress at a TGI Fridays and am also a barmaid in an excellent gay bar.
And yes, for your information... I am a lesbian.
That does not mean I'm crazy, disgusting, confused or just in need of '
the loving of a real man
'... so please don't ask.
But on the other hand If you are a lovely lady, I am currently single.
In my spare time (which I don't get a lot of), I like to go to the cinema, pubs, eat out, just watch tv, listen to music, play games, or hang out with my mates.
My favorite hobby is to draw things (as you might have guessed).
If I was to describe my own drawing technique I'd call it cartoony, with some sort of weird and slightly deranged angle to it.
And that's it, I'm done, I hope that was a sufficient enough description of me... if not... well tough, 'cos I aint typin no mo!
Hehe, cya laterz from Steph x
---
Stuff to look at...
Check out my new wiki
---
ME!...
Hehe, dyke road... need I say more?
Me being festive...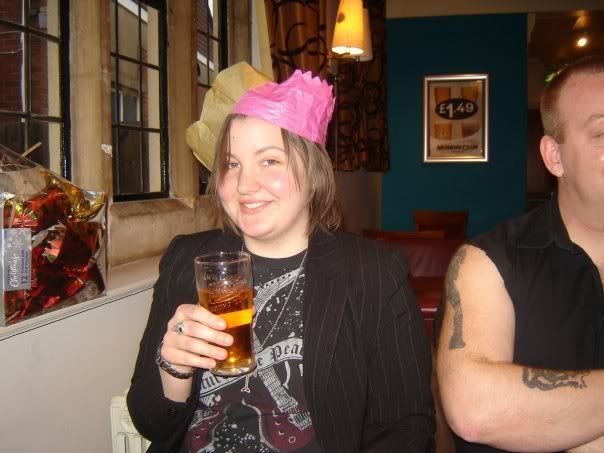 I got 2 xmas hats 'cos I'm special!
OK... I was caught red handed, looking very gay drinking a Pina Colada by the coast.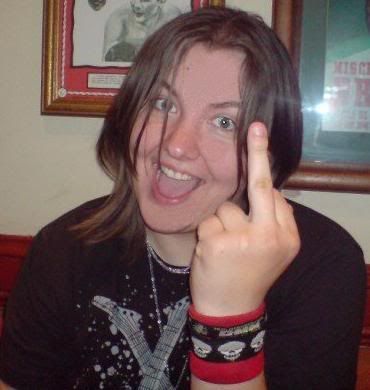 Look! I have a pretty finger!...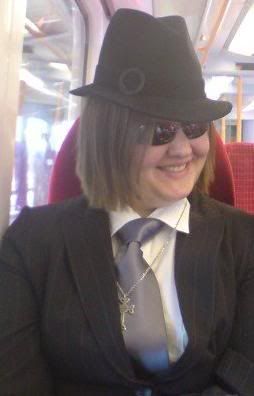 Umm, yea... what to say 'bout this one...
On our way to an engagement party, and I decided to wear my mates hat (which is obviously too small!).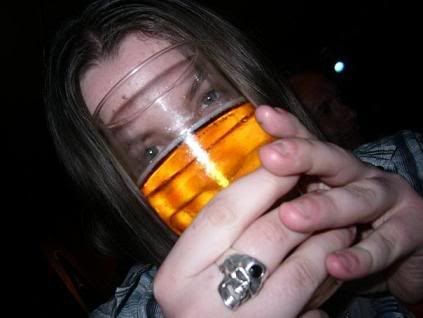 Yummm... alcohol :D

Byeeee!
Feel free to speak to me, I don't bite... unless specificly instructed to do so.