all defects
(do my poll plz

)
Email: damein6869@hotmail.com
Photo missing.
Drawing missing.
Index-pages in the wiki: (
help
)
Description:
i am not the person for you. you don't want to be here.
if you choose to stay then,that my friend is on you.
if i were in your shoes id be a shamed of where i am.
as for me im staying here, right here, where im at....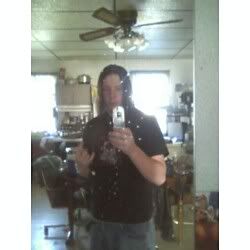 this guy^^^^^
| | | | |
| --- | --- | --- | --- |
| Age: 28 | Year of birth: 1990 | Month of birth: 8 | Day of birth: 1 |
Fantasy race personality:
Elf
41°45.750'N 94°56.322'W
Place of living:
USA-Wisconsin
Elfwood URL:
crawling through
Elftown crew wannabe:
Yes
Favorite drawing objects
anime
funny
landscape
strange
Computer interests
action games
Basic
chat
email
information seeking
Java
music
video
Music
goth
grunge
heavy metal
new age
progressive metal
punk
rock
techno
Other interests
animals
anime
art
board games
card games
cars
cats
chasing the preferred sex
chess
cooking
dogs
eating
electronics
fantasy
fishing
party
plants
poetry
porn
role playing
singing
slacking
shopping
Sexual preference:
opposite sex
Elftown – the social site made for fans of scifi and fantasy
Visit our facebook page