Description:
I have a new poll please do it i'd appreciate
it... thank you.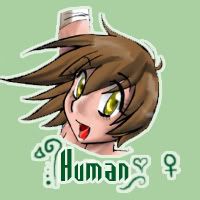 Its not that hard to figure out who your real friends are...but it takes a while.
<my love is lost lost is my love>
001: Name: kohanna jenisi
002: Nickname:?
003: Country of living: USA
005: Height: 5'5
006: Eye color:brown
007: Shoe size:8 1/2
008: What's under your bed?:Poems and old notte spirals i had with my friends.
009: You smoke:nope
010: Hobbies:Anime,
writing,reading,chasing the preferred sex...
011: Brothers/Sisters:nope
012: Relationship:nope but i do have a love interest.
013: Piercing(s):nope hehe soon hopefully
014: Tattoo: i don't have any yet
015: Fave Country to go to: China
016: Are there people you wont reply to?: you know who you are!
017: Nicest people you met this year:[Alexi Ice],[KrIsPy KrEaMe],[raize](who has made all of this possible),and [Wrestling is a way of LIFE]
018: People you rather not have met this year:same old, same old
019: Who would you like to meet: ummm... anybody who'd like to talk to me
020: Who do you admire most: Havent met anyone that special.
021: Most sexy person on Elftown: His girl friend might get mad...hehe if only
022: Favorite Pyjama:My underwear
023: Favorite Car:lamborgini Dablo
024: Favorite Movie(s): American pie
025: Favorite music: rock
026: Favorite City(s): hehe, none
027: Favorite Plush: o.O wtf?
028: Favorite Perfume(s): no perfumes
029: Favoriete Magazine: none
030: Favorite sound:a heart beating just for me
031: Favorite TV-series: hehe, couldn't answer that if i wanted
032: Favorite Writer(s): william slaetor
033: Favorite Nickname: hehe, none
034: What is on your mousepad: RIDER raiders
036: Favorite color: purple
037: Favorite Song ever: Heart shaped box , Nirvana
038: Favorite song at this moment: B.Y.O.B by system of a down
039: Favorite food: ?
040: Favorite class in school: Chemistry
042: Lucky number(s): couldn't tell ya
043: What do you think is greatest about yourself: I can solve poeples probless less often than make them worse.
044: What deodorant do you use: Adidas
045: Favorite shoes: Etines or vans
046: What time do you go to bed on weekdays: 047: What word(s) do you use most: Wonderful.
048: Most romantic moment in your life: there is no romance in my life only in my dreams
049: Most embarassing moment(s) in your life:I wouldnt tell you
050: You spend your time rather inside or outside: outside
051: What do you do in the weekends: whatever i want.With in reason.
052: What class on school do/did you dislike most: history
053: Your Breakfast: what breakfast?
054: What do you really really dislike to eat: anything i cant spell
055: Pets: none
056: Laugh or dream: dream
057: Serious or funny: serious
058: Fast or slow:depends on who it is...j\k
059: You prefer being alone or have relation: as long as I have my baby, I'm satisfied
060: Simple or complicated: simple
061: Cremated or Buried when dead: creamated
062: Sex or alcohol:sex... with the right person.
063: Stay up late or go to bed early:stay up late... freaks come out at nigt what what what from a movie
064: Light or dark: hehe, dark
065: Speak or Silence: speak... the silence gets us nowhere
066: Tall or small man:Depends a guy has to be taller than me.
067: News paper: what about it?
068: Hug or kiss: hug... i long to be held
069: Happy or Sad: Happy... always
070: Life or Death: life
071: Gig or Disco: wtf
072: Left or Right: right
073: Sausages on top, or on the side: again... wtf?
074: Dark/ red/ Blonde: dark
075: What would you ask God if you could ask him 1 single question: why couldn't James go to heaven? *cries uncontrolably* oh god im so sorry...not me...
076: You believe in reincarnation: nope
077: You believe in Aliens:i dont know
078: When you die, what will be your last words:I want kevin to come with me hehe
079: Does true love exist: dont i know it
080: How many kids would you like to have: as manny as i can afford...2 Lily and Micheal
081: What is the one thing you can't stand: people who judge me
082: Best feeling: being held
083: Worst feeling in the world: loneliness
084: What are you afraid of: unacceptance
085: Are you an emotional person: yeah but i hide it
086: Do you ever cry during a movie: naw
087: Your goal in life: to be better than what i was before
088: What was the promise you made to yourself at new years eve: To get over a certain person but as usaul these things dont work out.
091: What is the most beautifull part on the male body: theyre eyes
092: Most original place to ask your love to marry you: in the choir room at my my old junior high!!!hahahahahaha...wow
093:What do you think of Elftown:what would i do with out it
094: Is there something you miss about Elftown: not really
095: Where did you get this question list: [raize]
096: Star sign: aries i dont follow along with that kinda stuff
097: Favorite animal: linx's
098: Whats the most annoying thing people ask you:did you skrew jeff?
099: Do you get in trouble a lot: ?
100: Is there a question you missed in this all: you didn't ask about my sex life? i wouldnt tell you anyway.
KEEP A DIARY? YEP
LOOK AT YOURSELF IN THE MIRROR OFTEN? Only when im goin somewhere.
LIKE YOUR LIFE? Sometimes.
HAVE A BOYFRIEND/GIRLFRIEND? NO im alone in this world.
IF SO WHO ARE THEY? I couldnt tell you his girlfriend might get mad.
HAVE A CRUSH? yes
FOR HOW LONG HAVE YOU LIKED THIS PERSON? Since the second i saw his picture on elftown.Yeah nevermind...
DOES HE/SHE KNOW? no
GOOD GRADES? Now I do, but I didn't in the past.
GET SCARED EASILY? No
CRY A LOT? NO
GET HURT EASILY? Only if ITS BY THE ONE I LOVE
HAVE AN ENEMIE? nope
GO TO BED LATE? Yeah
GO TO BED EARLY? nope
SAVE YOUR ASSINGMENTS FOR THE LAST MINUTE? Yes i am quite the procrastinater.
PRETEND YOU DON'T CARE ABOUT A CERTAIN PERSON BUT YOU ACTUALLY DO? yes if they have a boyfriend or girlfriend and it might start something but for the most part i care about every one.
KNOW WHAT YOU WANT TO BE WHEN YOU GROW UP? Yeah, a herpetologist.
HAVE FIGHTS OFTEN? once
GOSSIP A LOT? Its a horrible horrible habbit
LIKE TO GOSSIP? No.
TALK BEHIND PEOPLES BACKS? No.
ENJOY SCARY MOVIES? Hell yeah!
ENJOY CHICK FLICKS? no
PLAY HARD-TO-GET? no
MAKE EXCUSES TO GET OFF THE PHONE WITH SOMEONE? Yes but not often
ENJOY THIS SURVEY? It's not bad.




$$$$$$$$$$ORs$$$$$$$$$$$



GLOBE OR MAP? Globe
SWEET OR SOUR? Depends on what it is.
HUG OR KISS? i long to be held
BOY OR GIRL? i love boys
PUNCH OR KICK? Punch,
LONG HAIR OR SHORT HAIR ON GIRLS? i dont care
LONG HAIR OR SHORT HAIR ON BOYS? Doesn't matter to me.
PHONE OR INTERNET? Phone!
SKI OR SNOWBOARD? Snowboard...
TOMGIRL OR TOMBOY? What? o.O
SNOW OR RAIN? snow but it nice to sit by the window when its raining and think about stuff
SONG OR PARODY? Song.
SLOW SONG OR ROCK? Rock.
ANGER OR FRUSTRATION? Anger
MOVIES OR TV? t.v with cable





*&*&*&*&*&SOMEONE...*&*&*&*&*&*



SWEET OR FUNNY? Sweet! But a lil' funny.
INTELLIGENT OR GOOD-LOOKING? Intellegent. That's more impressive.
TALKATIVE OR QUIET? Talkative, cuz I get quiet a lot.
SPORT-FANATIC OR BOOK WORM? book worm
ROMANTIC OR NOT? Romantic
ENTERTAING OR BORING? Entertaining
CALM OR ACTIVE? Active
TRUSWORTHY OR LOYAL? Trustworthy
FUN TO TALK TO OR FUN TO LISTEN TO? Fun to listen to.one is just as important than the other.
STUBBORN OR NOT? he has to be a lil' stubborn.
HARD TO GET OR EASY? Easy im not strong enough to wait
MATURE OR KIDDISH? Depends
SENSITIVE OR TOUGH ? tough
CAREFUL OR CARELESS? Careful... but gotta have a wild side.
TALENTED OR CREATIVE? Creative... that's all I want.
CUTE OR DROP-DEAD-GORGEOUS? Cute!other tend to think theyre to good for you.
ANNOYING OR EASY TO ANNOY? A lil' of both.
SHORT OR TALL? taller
BLOND OR BRUNETTE? Brunette...
OLD OR NEW? Ummm... what?
UNIQUE OR PLAIN? Unique, definitely.
EXACTLY LIKE YOU OR TOTALY DIFFERENT? A lil' alike but pretty different.

STYLISH OR NOT? stylish
FUNNY OR HILARIOUS? Funny... as long as it's in a cute way.
PREDICTABLE OR NOT? A lil' of both.
LOVABLE OR LIKABLE? Loveable! Gotta cuddle!




/"/"/"/"/"/HAVE YOU EVER..."/"/"/"/"/"



LOVED SOMEONE? yes
NOT KNOWN IF YOU LIKE SOMEONE OR LOVE THAT SOMEONE? Nope.
BEEN ABLE TO TELL WHEN SOMEONE LIKES YOU? i never can tell.
BEEN A AFRAID OF GETTING IN A RELASHIONSHIP WITH SOMEONE? Yeah....
BEEN IN A RELASHIONSHIP WITH SOMEONE? Duh!
BEEN DUMPED? yeah
DUMPED SOMEONE? no
HAD A BROKEN HEART? yes
BROKEN SOMEONE'S HEART?
BEEN REALLY EMBARASSED?i Hope not.
BEEN KISSED? Yeah.
KISSED SOMEONE? Yup.
BEEN HUGGED FOR A LONG TIME? Never long enough.
HUGGED SOMEONE FOR A LONG TIME? Yeah, I'm bad about that.
HUNG UP ON SOMEONE? A few times.
BEEN HUNG UP ON? Some of my friends are kinda immature.
CARED ABOUT SOMEONE WHO DIDN'T CARE ABOUT YOU? in the worst kind of way.
HAVE YOU EVER STOLEN? Yeah.
KEPT A REALLY DARK SECRET TO YOURSELF? Of coarse.
TOLD SOMEONE'S DARK SECRET? No.
STOLEN SOMEONE'S BOYFRIEND/GIRLFRIEND? No
READ SOMEONE'S DIARY WITHOUT THEIR PERMISSION? no
FELT LIKE SPONTANIOUSLY KISSING SOMEONE? Of coarse.






***********AM I.**************



FUNNY? Sometimes, but not much.
SMART? not so much on some subjects.
INTELLIGENT? You might think so.
BRILLIANT? I can be.
FUn? when i get the chance.
ADORABLE? ?
IN LOVE? Yeah!
IN A RELASHIONSHIP? no
MAD AT SOMEONE? Not really.
INTO THE OPPOSITE SEX? Of coarse!
FUN TO BE WITH? To the right people.
EXCITING? In the right situation.
BORING? I think I am.
PREDICTABLE? Not usually.
SOCIAL? no
TALENTED? In a few areas.
SWEET? YES!
TRUSTWORTHY? Completely.
STUBBORN? At times.
QUIET? When I'm not talking, lol.
ENTERTAINING? To the right people!
SPORTY? Not really
SENSITIVE? yes
TOUGH? At times
BORED RIGHT NOW? Why else would I be filling this out?
MISSING SOMEONE RIGHT NOW? yes

This was a quiz thing.




-Amber-

I hold you through these times of misery
and heart is yours to keep...
I follow the fire that burns in your soul
through the darkness in your eyes...
I searched for so long only to find that
amber held your flame.
(i wrote this like in the 8th grade)




Fav bands
1.chevelle
2.system of a down
3.A PERFECT CIRCLE
4.AUDIO SLAVE
5.BREAKING BENJAMIN
6.CROSSFADE
7.NIRVANA
8.SEETHER
9.SMILE EMPTY SOUL
10.SUBMERSED