[

x.I Am Jacks Smirking Revenge.x

]
Random Lyrics, Random Quotes, Random Pictures.
♥♥♥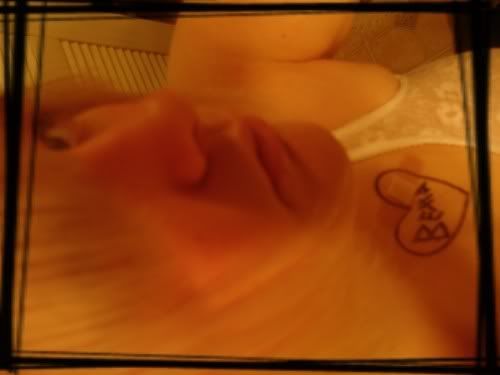 ♥♥♥
♫♪♫♪♫♪♫♪♫♪♫♪♫♪♫♪♫♪♫♪♫♪♫♪♫♪
C r a c k e d into a million bits and she cried out,
"So the story fits,
but then I could have guessed it all along,
'cause now some

drama queen

is gonna write a song for me."
♫♪♫♪♫♪♫♪♫♪♫♪♫♪♫♪♫♪♫♪♫♪♫♪♫♪
♥♥♥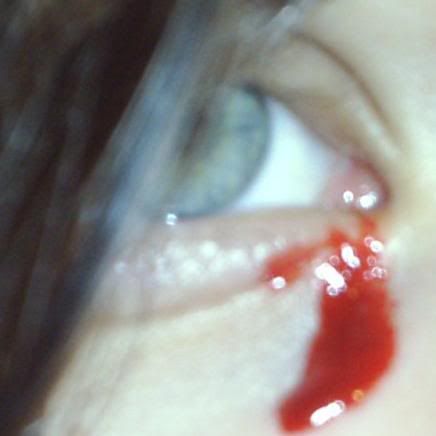 ♥♥♥
You make me feel like a star, Can you make me shake and

scream

, can you make me sweat now baby?
♫♪♫♪♫♪♫♪♫♪♫♪♫♪♫♪♫♪♫♪♫♪♫♪♫♪
The price of all this

vanity

is getting way too high,
the maintenance of my

sanity

is taking too much time.

S
i
m
p
l
e
pleasures.
F
a
l
l
i
n
g
feathers.
♫♪♫♪♫♪♫♪♫♪♫♪♫♪♫♪♫♪♫♪♫♪♫♪♫♪
♥♥♥
♥♥♥
♫♪♫♪♫♪♫♪♫♪♫♪♫♪♫♪♫♪♫♪♫♪♫♪♫♪
No kiss that can

break

the spell,
I'm falling asleep.
We

kill

the lights,
and put on a show,
It's all a

lie

,
but you'd never know.
♫♪♫♪♫♪♫♪♫♪♫♪♫♪♫♪♫♪♫♪♫♪♫♪♫♪
♥♥♥
Last night I went outside and began matching every star with a reason why I love you.
It was going great until I got to the second star.
"Because you're you" pretty much covered it.--Me
♥♥♥
♫♪♫♪♫♪♫♪♫♪♫♪♫♪♫♪♫♪♫♪♫♪♫♪♫♪
[

You get mixed up with the wrong guys.

]
You get messed up on the wrong drugs.
[

Sometimes the party takes you places that you didn't really plan on going.

]
When people see the track marks on her arms she knows what they're thinking.
[

She keeps on working for that minimum, as if a high school education offered any other options.

]
They don't know nothing about redemption.
[

They don't know nothing about recovery.

]
Some people just ain't the type for marriage and family.
[

No mother ever dreams that her daughters going to grow up to be a junkie.

]
No mother ever dreams that her daughters going to grow up to sleep alone.
♫♪♫♪♫♪♫♪♫♪♫♪♫♪♫♪♫♪♫♪♫♪♫♪♫♪
♥♥♥
You are what you are
Unfortunately it's not quite that easy.
I don't know who's all looking over this.
So I shall set a few guidelines.
Don't message me if you don't want to.
Don't message me if you trying to get off.
Don't message me if all you want to do is be completely negative because chances are,
you don't know who I really am therefor you can choke on dick
mine prefferably
because why would I care what a stranger is thinking about me.
♥♥♥
[

..Latest poems..

]
Bottom of a Bottle
These rivers have frozen upon my skin,
my insides burning and blood so thin,
the fever is rising and pulsing along,
like a trembling beat of a broken song.
My cracked lips part for this fiery kiss,
drowning myself in the deepest abyss,
conciousness wavers as I try to forget,
everything fades but this silhouette.
-Ktcm
♥♥♥
Rust(October 7, 2007)
I brought you home,
laid you down,
and peeled away the skin.
I watched you squirm,
dug a hole,
and burrowed myself within.
I soaked your disease,
caressing fingers,
and fell back into lust.
I sewed you up,
walked away,
and let the memories rust.
-Ktcm
♥♥♥
Car Crash
The sky painted a ocean depth blue,
blades of grass gathering dew,
sparks flying on the lone stretch,
screams from beyond so hard to catch,
a frantic thumping of a hearts beat,
laying my head down in defeat,
a blaze dancing before ones eyes,
unable to pick out the others cries,
blaring sirens were a hope gone,
eyes glazed by the blood red dawn.
-Ktcm
♥♥♥
Fevered Lovers
Plans we had of somedays and one days,
we were only fools stuck in lovers ways,
leaves died around us, falling so quick,
we layed ourselves down and became so sick,
the rain trailed down in a million freezing strands,
we just laid there and laughed - holding hands,
our blood burning up as the puddles began to rise,
the clouds blocking the heavens from our souls silent cries,
our hearts heavy thumping drowning out the violent sky,
if this night were to end we surely would die.
-Ktcm
♥♥♥
Spark
Oct 5 2009
Where has it gone,
the spark I once knew,
rushing currents threatening to drag me under.
I miss the way it could light the nights,
an inferno dancing in my heart and soul,
singing to the stars a song the mind couldn't know.
Has it burned up all there was,
where it would linger beneath the surface?
Will time ever tell if I can ignite it.
♥♥♥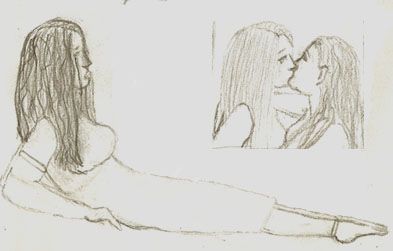 I drew this a year or two back and I don't mind it. <3
http://callxmexkyle.deviantart.com/
[

x.With a gun barrel between your teeth, you speak only in vowels.x

]
Short stories.
Can't be Real
- It's not the best, but it's my favourite out of all I have written.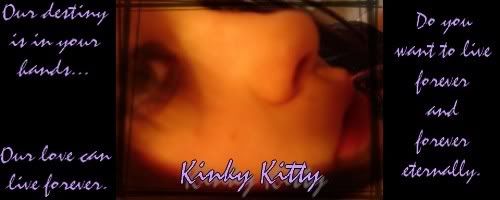 ♥♥♥
I felt like destroying something

beautiful

.
♥♥♥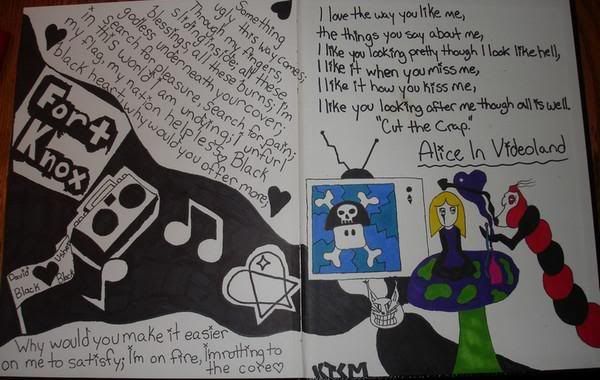 Doodles,
though since it's a picture taken from a camera of my book,
coloring is off.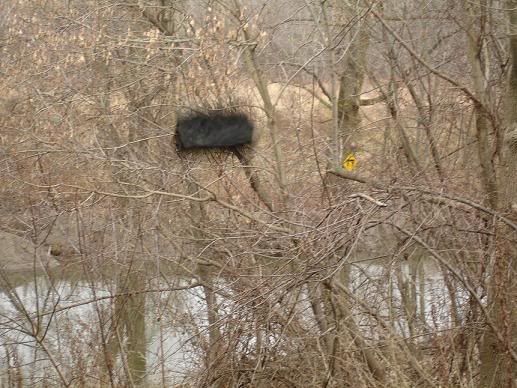 Just a picture of a rock my friend was throwing,
and no it's not edited in any way other then size.