Description:
*whistles*
Welcome to my world, what took you so long?

Look at these people – amazing how sheep'll
Show up for the slaughter
No one condemning you – lined up like lemmings
You led to the water
Why can't they see what I see? Why can't they hear the lies?
Maybe the fee's too pricey for them to realize
Your disguise is slipping
I think you're slipping

Talk to me, go ahead and send messages that just say "Hi." but please spell right.
I'm very open, and very optimistic.. Normally.. >>
I'm a complete spaz,
You may just get a random message from me.
I like to see who's been to my page,
and I might message you if I'm not feeling too lazy.
To me, looking into this face feels like swimming in a jellylike pool of pure happiness.
Or something really sweet and shit like that. ^^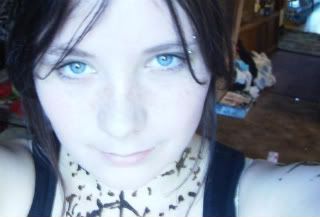 -My cupcake, [
niame
]
[
#
]