Description:
view my wikis they are
pixie page
,
adele alford
,
so random
,
skittles
and leave your comments!! cheers:D
ABOUT ME!!!!
ive got burgandy hair hazel eyes tallish have good
figure listens to rock n metal some say im a bit of a nutter but wat the heck wat would the world be like if there werent any nutters in the world n i dnt mean nutters nutters i mean nutters like me lol.im everything u'd wish u wanted me to be except im not urs...... hehehehe msg me luvz ya xx
yes thats me im:
perfect
pissed off
beautiful
thats rite......
...IM GOD!!
[
who am i?
]
[
HOW DID WE MEET?
]
[
WHERE DID WE MEET?
]
[
ARE WE MATES?
]
[
DO YOU HAVE A CRUSH ON ME?
]
[
HOW LONG HAVE YOU KNOWN ME?
]
[
WHAT AM I LIKE?
]
[
AM I PRETTY?
]
[
WHOULD U WANT TO KISS ME?
]
[
WHAT DO I WANNA BECOME?
]
[
WHAT SCHOOL DO I GO TO?
]
[
WHATS MY FAV PLACE?
]
[
WHAT DO I HATE?
]
[
WHO DO ILUV?
]
[
WHOS MY BEST MATE?
]
[
HOW WOULD U DESCRIBE ME LIKE?
]
[
WHOULD U SAY IM SMART?
]
[
WILL I GET FAR IN LIFE?
]
[
DO I HAVE ENEMIES?
]
[
WHAT DO I BELIEVE IN?
]
[
DO U THINK IM SEXY?
]
[
DO I LOK EVIL TO U?
]
my mates: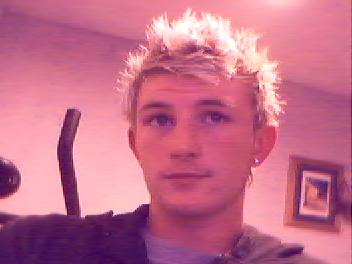 my mate he sooo luvely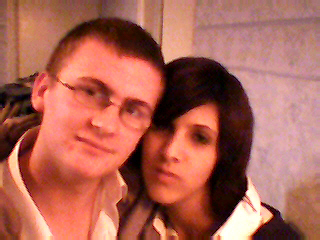 me n my best mate mark aka [
welsh_boy05
]
[
Bitchology
]
Bitchology
When I stand up for myself and my beliefs, they call me a bitch. When I stand up for those I love, they call me a bitch. When I speak my mind, think my own thoughts or do things my own way, they call me a bitch. Being a bitch means I won't compromise what's in my heart. It means I live my life MY way. It means I won't allow anyone to step on me. When I refuse to tolerate injustice and speak against it, I am defined as a bitch. The same thing happens when I take time for myself; instead of being everyone's maid, or when I act a little selfish. It means I have the courage and strength to allow myself to be who I truly am and won't become anyone else's idea of what they think I "should" be. I am outspoken, opinionated and determined. I want what I want and there is nothing wrong with that! So try to stomp on me, try to douse my inner flame, try to squash every ounce of beauty I hold within me. You won't succeed. And if that makes me a bitch, so be it. I embrace the title and am proud to bear it.
ASCII image deleted by the guards.
B = Beautiful
I = Individual
T = That
C = Can
H = Handle anything
B = Beautiful
I = Intelligent
T = Talented
C = Charming
H = Hell of a Woman