I will open my intro with one of my favourite things. Yan-Yan
(Image deleted by the guards)
for those of you who don't know. yan-yan is a japanese product that describes itself as "biscuit sticks" with "tasty choco cream" dip. All if the sticks have "fun lines" on them, which are some of the most inane ridiculous things i have ever read. I will share these with you. The lines are printed on the sticks in all caps. just saying.
CHICK LUCKY COLOUR: YELLOW
SQUID BLACK INK
HORSE GALLOP AWAY
ELEPHANT JUMBO
OWL ACTIVE AT NIGHT
SQUIRREL YOUR BEST FRIEND
RABBIT EAT MORE CARROTS
COW MUUUUU
MOUSE DO NOT BE TIMID
CHICKEN KOKEKOKKO
PANDA GO FOR MORE
BEETLE LUCKY COLOUR: BROWN
messed_up_krew
http://elftown.com/wiki.html?name=Mouse%27s%20Plethora%20of%20pictures
That is where i put a bunch of my pictures.
i guess i should put my likes and dislikes...
I like being with my friends
I like T.V.
I don't like annoying bathroom kid Aka Geo
I don't like people who are obnoxiously mean for no reason
I like music
I like men
I like America's Next Top Model (no matter how lame that might make me seem.)
I like Vh1 and the videos on Mtv (all of mtv's shows suck)
I don't like people i don't know trying to message me
I like food, french fries and ice cream especially, but not together
I don't like when i have to tell the lunch ladies 9 times to get me a gatorade.
I like getting good grades in school (again, lameness)
I don't like homework, at all, ever
I don't like when Joe says, "that's a great story, wanna tell it again?"
I don't like when my mom is overbearing and crazy.
I like orchestra
I don't like when i can't find a place to sit at lunch
I like Avatar:The Last Airbender
I don't like how my best friend ever moved to Seattle
I don't like feeling as though I'm the only sane in in my family.
I don't like when people think I'm dumb
I Like the movie Across The Universe
I like scary movies
I like the show " heroes"
I like relaxing
I don't like gangster kids
I like video games ( i just got a wii)
I like the movie and the musical Sweeney Todd
I like Super Mario Galaxy
I like bright colors
I don't like losing
!!!!!!!!!!!!!!
!!!!!!!!!!!!!!!!!!!!!!!!!!!!!!!!!!!!!!!!!!!!!!!!!!!!!!!!!!!!!!!!!!!!!!!!!!!!!!!!!!!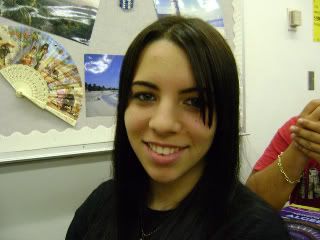 BOY DID IT JUST GET SEXIER IN HERE! I LAAAVE you Melina [Popqorn]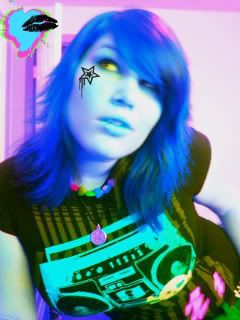 You're just jealous you're not as hot as Bri [Pheonix Ryder]



[Mina Monster] is my most favorist, on the first day of high school, she was the one who said "hi" at lunch.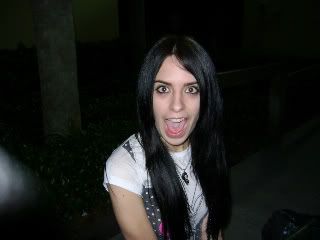 Kasey [beyblade] is flipping cool. Thanks for the Cake.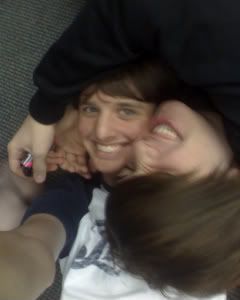 James Wayne [.jimmyjuicebox.]...is rather quite nifty.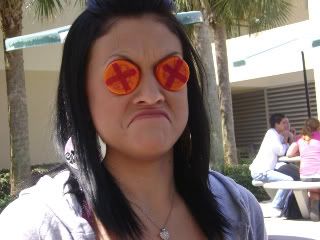 [jeana.] is ugly. =D



My little Asian whore...great picture of me...



When Trevor still had long hair.



me + goofy = crazycool
!!!!!!!!!!!!!!!!!!!!!!!!!!!!!!!!!!!!!!!!!!!!!!!!!!!!!!!!!!!!!!!!!!!!!!!!!!!!!!!!!!!!!!!!!!!!!
i guess if you've scrolled this far down your still curious about me...so i'll do musical interests
bands/groups(i am not ashamed of anything i listen to)
-Adele
-Alanis Morissette
-Alkaline Trio [

http://youtube.com/watch?v=0e-wd2IwwNE

]
-All American Rejects
-Amy Winehouse
-The Anniversary[

http://youtube.com/watch?v=uBWVrQOhdTw

]ignore the video on that one, i just like the song
-Assorted Jellybeans
-The Ataris
-Augustana
-Blind Melon
-Ben Folds (five)
-Blink 182
-Blue October
-Brad Paisley
-Broken Social Scene
-The Cardigans
-Coheed & Cambria
-Coldplay
-Death Cab for Cutie
-Edison Glass [

http://www.myspace.com/edisonglass

]
-Evanescence
-Face To Face [

http://youtube.com/watch?v=Y7rU68l2lrA

]
-Fall Out Boy
-Feist
-A Fine Frenzy
-The Fray
-Garth Brooks
-The Get Up Kids[

http://youtube.com/watch?v=6Ng3hizSM-g

]
-Gin Blossoms
-Gorillaz
-Greenday
-Gwen Stefani
-Jack Johnson
-Jewel
-Jimmy Eat World
-John Mayer
-Juanes
-Kate Nash
-Kelly Clarkson
-The Killers
-Klaxons [

www.myspace.com/klaxons

]
-Koufax[

http://profile.myspace.com/index.cfm?fuseaction=user.viewprofile&friendID=101564202

]
-M.I.A.
-Maroon 5
-Mana
-Manu Chao
-Maroon 5
-Matchbox 20
-MGMT[

www.myspace.com/MGMT

]
-Michelle Branch
-Mint
-Motion City Soundtrack
-MxPx
-My Chemical Romance
-Nelly Furtado
-New Radicals
-No Doubt
-Ok Go
-Pink
-Panic! At the Disco
-Paramore
-The Plain White T's
-The Postal Service
-Queen
-Reggie and The Full Effect[

http://youtube.com/watch?v=WyesUTHD3GE

]
-Regina Spektor
-Rise Against
-Rob Thomas
-Saves The Day
-Shakira
-The Shins
-Silversun Pickups
-Sin Bandera
-Snow Patrol
-Sufjan Stevens [

www.myspace.com/illinoiseispretty

]
-The Starting Line
-Tegan and Sara
-The Ting Tings
-Test Your Reflex
-Unwritten Law[

http://youtube.com/watch?v=efBW9ZMmuN8

]
-Utada Hikaru
-Vampire Weekend
-The Vandals [

http://youtube.com/watch?v=tRgalongf64

]
-The Verve
-The Wallflowers[

http://youtube.com/watch?v=CLqOwiZ8n5I

]
-Weezer
-The White Stripes
-30 Seconds To Mars

and that's pretty much what's in my iPod. I'm not ashamed of anything i listen too. Plus, i'm still cool if i listen to Kelly Clarkson, Right?
!!!!!!!!!!!!!!!!!!!!!!!!!!!!!!!!!!!!!!!!!!!!!!!!!
Name: Kyle
Gender: male
Age:15
Birthdate: 04-03-1992
Eye Color: green/gray/blue, my eye color changes.
Hair Color: brown
school\work:school
you smoke?: nope
Hobby´s: music, internet, television, video games
releationship: nope
piercings: no
favorite music: i have eclectic music tastes
Favorite TV-series:Avatar:the last airbender (i'm a little geeky. problem?)
What all is under your bed: shoes, case to keyboard.
Favorite colors: red, back, neon green, electric blue
Favorite dessert: Ice-cream
Favorite class in school: spanish, english, orchestra
Favorite drink: mountain dew
Lucky number: 161
What do you think is the greatest thing about yourself: personality, although sometimes i can get a tad bit obnoxious.
Favorite shoes: white and blue vans with orange koi fish on them
What time do you go to bed on weekdays:around 10 p.m.
weekends: 11 p.m. or 12 a.m.
What do you do in the weekends: relax, eat
What class at school do you dislike most: history, algebra
Laugh or dream: laugh
Serious or funny: funny
Fast or slow: fast
You prefer being alone or have a relationship with someone: relationship
Simple or complicated?: simple
Stay up late or go to bed early: stay up late
Light or dark?: light
Speak or Silence: speak
Tall or small man/woman: tall man?
Newspaper or Television: Television
Hug or kiss: Kiss
Happy or Sad: happy!!
Life or Death: life
Gig or Disco: of course gig..
Left or Right: right
Brunetts or Blondes: anything will do.. by the way.. reds are forgotten here?? :p
What would you ask God if you could ask him 1 single question: dude, how did you screw up so bad?
You believe in reincarnation: nope
You believe in Aliens: sure
When you die what will be your last words: depends who's with me
Does true love exist: Yes, mostly...
How many kids would you like to have: max 2
Best feeling: Being in Love
Worst feeling in the world:rejection
Are you an emotional person: not really.
What are you afraid of: rejection
Do you ever cry during a movie: never
As what animal would you like to reincarnate: Any creature that lives a peaceful and easy life without enemy's. so a platypus.
!!!!!!!!!!!!!!!!!!!!!!!!!!!!!!!!!!!!!!!!!!!!!!!!!!!!!

Learn from yesterday
Dream about tomorrow
Live for today

!!!!!!!!!!!!!!!!!!!!!!!!!!!!!!!!!!!!!!!!!!!!!!!!!!!!!!!!!!!!!!

overheard lady on cell: I know, but I was at a funeral all day...Yeah, it was sad, but I really didn't know him at all...This saddest thing was seeing his daughters upset. They're the same ages as--Wow! This shirt is only $19!! You can't even buy a freaking Frappuccino for $19! I'm getting it in blue.

!!!!!!!!!!!!!!!!!!!!!!!!!!!!!!!!!!!!!!!!!!!!!!!!!!!!!!!!!!!!!!!!!!!!!!!!!

On your request, I compiled a list
Of my top five resolutions for this year

1.I decline because I decided that I
2.Do not believe in the new year anymore
3.And you must confess that at times like these
4.Hopefulness is tantamount to hopelessness
5.And I accept that it's time for a change but not in
Places like this with people like these

!!!!!!!!!!!!!!!!!!!!!!!!!!!!!!!!!!!!!!!!!!!!!!!!!!!!!!!!!!!!!!!!!!!!!!!!
If you read this whole page, you can message me.