Description:
.Hey Im Milissa and im getting married Lets see....I turn the big 20 on May30th =)
m a pretty nice girl to know. I love having fun no matter where im at. Im a very Dependent
and ConfindentIm a true sweetheart but with a devilish side
I promise you I am not stuck up in any way
I dont smoke
I am not selfish
I am not the jealous type
I HATE DRAMA
I am not shallow
I am not always right
I am not fake
I live my life to the fullest with no regrets of what might happen.
If you wanna know me better send me a line ill trurn it
www.MYSPACE.COM/BINKY53088
I love meeting new people so drop me a line
me and angela lead singer of arch emeny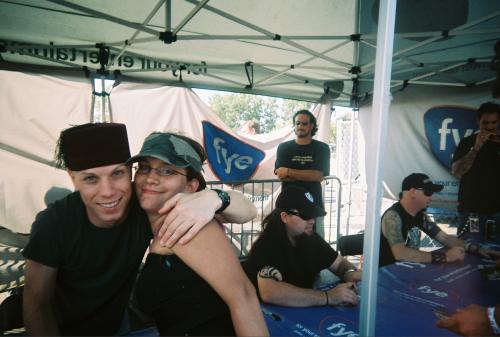 me and ryan bassist of mudvayne
Heres all my wikis
My pix
Things im in (the wiki)
friendz