A dog we used to own named Buddy. This is my entry for the annual Illustrator Contest.
Elftown titles and orders
Description:

Merrow?

[Commissions available! Please message me if you're interested!]
Prices/Commission Info can be found here: http://lady-lashana.tripod.com/id1.html
Shana's News

Many new images in ~The Horses~ section of Forgotten~Forests


---

7 new images in ~The Horses~ section of Forgotten~Forests

---

All of my last update of horses have prints availiable now! ~The Horses~



My Wiki's:
My artwork based on animals and werecreatures. It's here that you'll find the majority of my art.

I created ths wiki for my non animal/therianthropic/furry artwork. Humans and random stuff, mostly.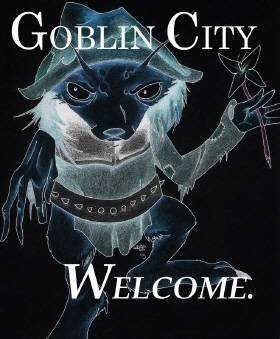 Goblinsessss... ~inspired by Labyrith, of course~

I sell originals and take comissions. Contact me if you're interested.
You can also check out my website: http://lady-lashana.tripod.com

---

My scattered art galleries:
Elfwood:
http://elfwood.lysator.liu.se/art/s/o/songer/songer.html
ArtWanted:
www.ArtWanted.com/Lashana [

Prints available here!

]
deviantART (tradtional art):
http://lady-lashana.deviantart.com/
deviantART (manga and anime style art):
http://LashanaManga.devinatart.com/
VCL:
http://us.vclart.net/vcl/Artists/Lashana
My view is the more galleries I have, the more people will see my work, the more originals/prints I sell, and the more commississions I recieve. Told ya I was obsessed with advacement.
My Cafe Press Store:
http://www.cafepress.com/lashanaart


---


Also go to:
[

Kosumo

]'s wiki. She's a great artist and friend and she kicks ass at anime!!


---

I am: wild, darkness, fire, freedom, truth. I am the wolf and my blade is swift.

I am probably rather bored as well. >/ BLEH!!! oOooooOO ShINeyyy!!! *laughs*
I love the forest and the night. Magick and wolves. Anything involving magick, therianthropes, vampires, otherkin, or related matters gets my attention. Quickly. I'm also an avid artist who is obsessed with anime, manga and M.C. Escher. (Isn't he cool?!?!) I WILL be a manga artist.
*blink, blink* I'm still bored... MESSAGE ME ALREADY!!!


| | | | |
| --- | --- | --- | --- |
| Age: 18 | Year of birth: 1989 | Month of birth: 8 | Day of birth: 19 |
Fantasy race personality:
Elf
Elftownworldmap missing.
Place of living:
USA-Virginia
Favorite drawing objects
| anime | demons | dragons |
| --- | --- | --- |
| fairies | magic | strange |
| vampires | warriors | weapons |
Music
alternative
classical
heavy metal
punk
rock
Other interests
| animals | anime | art |
| --- | --- | --- |
| books | cats | dogs |
| fantasy | history | horses |
| poetry | singing | scifi |
| theatre | whisky | writing |
Sexual preference:
both sexes