The category
art by 0pticon
doesn't exist. Create that wiki-page!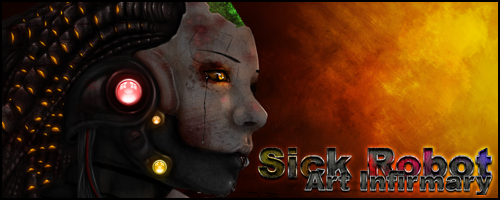 Hello there! You can call me 0pti or 0pticon, and this is my art wiki. I will be uploading all kinds of art for your enjoyment, including photos of my hand made creations. I hope you enjoy your stay!

1.
NO STEALING!
I work very long and very hard on my art, and not for you to go and say you made it when you didn't. I make art because I enjoy it, and I love to inspire people. Not for you to just take and post wherever you want without permission.
2. Constructive criticism is accepted. This means suggestions on how I can improve my work, not comments like, "Your art sucks!" If you don't like my art, tell me
WHY
. If you do like my art, also tell me
WHY
. :D
3. No, I will not do free art for you. If you want art, you are welcome to send me a message where I will give you a price. Do not attempt to ask for a free drawing.

- Send me a message on here!
- Deviantart:
http://bylenix.deviantart.com
- Sheezy Art:
http://bylenix.sheezyart.com
- IMVU:
http://avatars.imvu.com/0pticon
- Facebook:
http://www.facebook.com/people/Ashlee-Gross/1783604679
- Twitter:
http://twitter.com/0pticon
- E-Mail:: Bylenix@yahoo.
com
- Yahoo Messenger: Bylenix
- MSN Messenger: Bylenix@hotmail.com


---
The following wiki-pages belong to this index (category):
---
| | |
| --- | --- |
| | Show these comments on your site |