Welcome, one and all, to Club Melon
Why hello there! I am [
Quazi
] and created this page for all those who want to belong for something. I saw a 'loner' wiki page and I thought "why isn't there one for sociable people?" among other thought which I will not divulge to you all.
Please write and help me build this into the Wiki page to ENGULF ALL WIKI PAGES!!! MWAHAHAHAHAHAH
AHAHAHAHAHAHAHAHAHAHAHAHAHAHA! (except those I have listed) feel free MWAHAHAHAHAHAHAHAHAHAHAHAHAAHAHAHAHAHAHAHA!!!!


---
Look at my banner!!! Ehem...I mean OUR banner. Please put on bios. Thankyou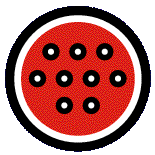 ---

Here are the links you will need to connect with the ever expanding Club melon Empire




You guessed it (i hope)! This is where you can join us






We now have badges!






I gave it its own wiki page!! Please update it. Anyone can join in by adding a sentence in the end. I will start a new story every now and then






Anyone can say what they like, there are no restrictions! I can tell you, before I started researching funny fruit I had no Idea that fruit could be used in so many disgusting ways...




---

*I NEED SUGESTIONS!!!!*. We must improve this page. Help me.....(All comments welcome....erm, I think I may regret saying that...)


---

One final thing. I have promised a few people that I will put their wiki page links here
Club Melon Recommended Links


---
---
| | |
| --- | --- |
| | Show these comments on your site |